American University of Antigua College of Medicine (AUA) was established with the US medical educational model in mind. Our curriculum personalizes medical education through small-group learning and favorable student/faculty ratios.
The MD program consists of two components: Preclinical Sciences and Clinical Sciences.
Preclinical Sciences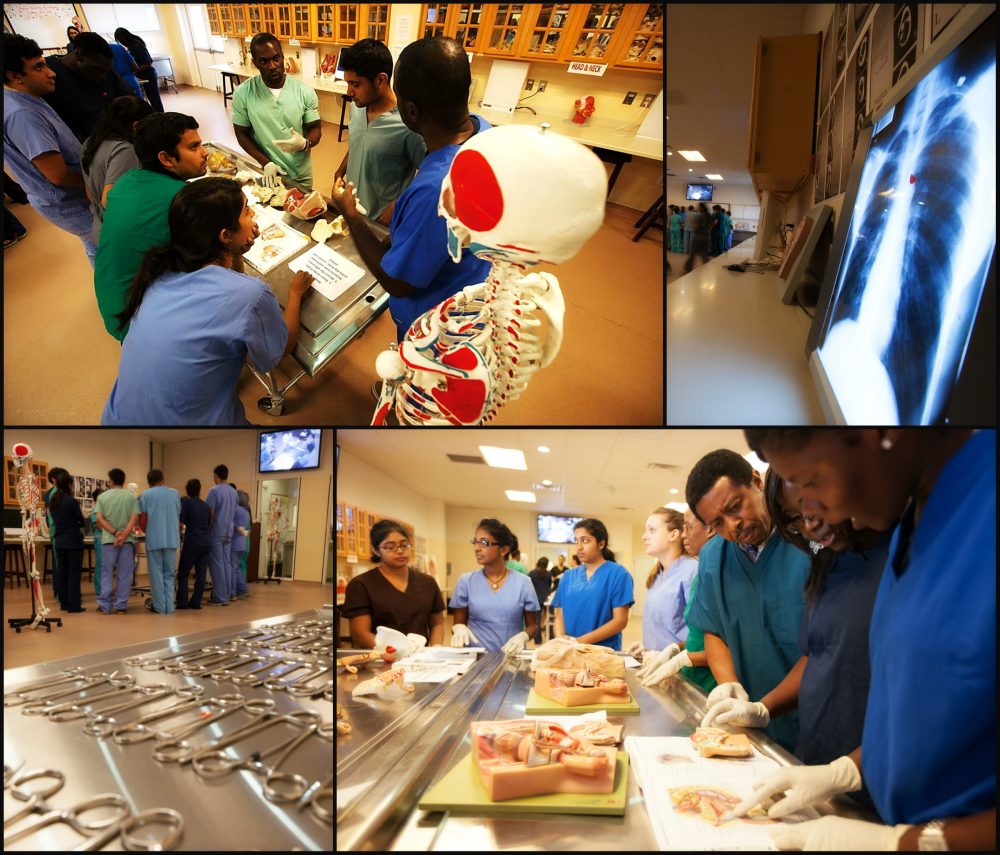 AUA follows an organ system-based, entirely integrated curriculum that focuses on active learning formats, primarily in small-group settings—an approach that has been developed and delivered in many United States medical schools. This type of curricular approach addresses the need for medical students to develop critical thinking skills that will assist them both in the practice of medicine and in performing well on licensing examinations.
Explore the Preclinical Sciences component of AUA's curriculum.
Clinical Sciences
During AUA's Clinical Sciences curriculum in academic periods 5 through 8 (years 3 and 4), students continue to develop clinical and communication skills in all areas of patient care, under the direction of the medical faculty at teaching hospitals in a patient-centered environment.